Added: 03/24/2022
Sold At:
Tradeshowdisplaypros.com
Price: $35.00
Description:
Buy this thrifty roll-up banner stand to display your products and marketing message at trade shows and exhibitions. It's affordable, space-saving, and great at grabbing customers' attention. When you're done using this stand, simply roll the banner into the stand and pack it away. This stand can accommodate banners that are 33.4" x 79". Visit https://www.tradeshowdisplaypros.com/ and order inexpensive retractable banner stands for affordable prices.
Item Tags:
retractable banner stands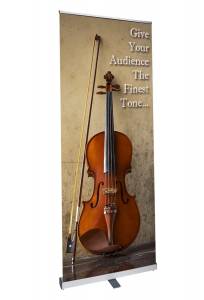 Wish List: Power Graphics Digital Imaging Inc
<< Back To Wish List
---
Item listed by...