Added: 03/10/2022
Sold At:
tradeshowdisplaypros.com
Price: $208.00
Description:
Buy this adjustable shipping case to protect your banner stand. There's a case that's 3.75" x 12" x 30.13" and a case that's 3.75" x 12" x 47.13". This versatile shipping case is popular, as it's adjustable and made with heavy-duty materials. The case's foam pad and improved latch make it long-lasting and reliable. It also has a molded carrying handle and a detachable shoulder strap to make carrying easier. Visit https://www.tradeshowdisplaypros.com/ and order our trade show shipping
Item Tags:
trade show shipping cases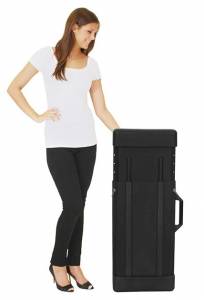 Wish List: Power Graphics Digital Imaging Inc
<< Back To Wish List
---
Item listed by...