Added: 01/13/2022
Sold At:
tradeshowdisplaypros.com
Price: $895.00
Description:
Buy this ShowMax self-packing tabletop display. It'll attract customers to your booth! It can make your exhibit look professional. The visual impact is also stellar. This display comes with halogen lights and a header, and its graphic area is 73.75" x 35.875". This model is easy to set up, so it's ideal for trade show professionals. Visit https://www.tradeshowdisplaypros.com/ to learn more about trade show displays.
Item Tags:
trade show displays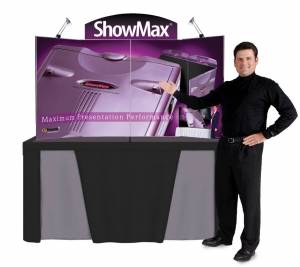 Wish List: Power Graphics Digital Imaging Inc
<< Back To Wish List
---
Item listed by...