Added: 12/06/2021
Sold At:
Power Graphics Digital Imaging, Inc.
Price: $20,340.00
Description:
Buy this flexible and easy to set up Triga Systems display from Trade Show Display Pros. This booth package is a collection of individual displays ideal for a complete trade show booth. It consists of one double-sided wall with curved ends, curved benches, Tri Towers with monitor mounts, closed-back counters, and a Circle Tower. It comes in a wide range of sizes to suit your display space. This type of tension fabric trade show displays can be used as back walls and towers for exhibitions.
Item Tags:
trade show displays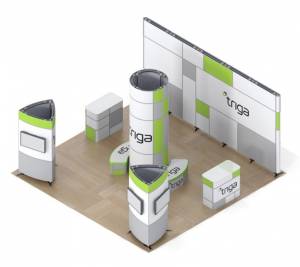 Wish List: Power Graphics Digital Imaging Inc
<< Back To Wish List
---
Item listed by...