Added: 12/01/2014
Sold At:
www.amazon.com
Price: $55.99
Description:
Average construction time is approximately 60 minutes.
Set includes three figures,cat,dog,squirrels,lizard,cooler,cash register,trash can,trees,scooter,toothbrush,toothpaste,bucket,trowel,watering can,and lots of other accessories.
The foldable pop-up tent can accommodate up to a family of four
set has everything kids need to enjoy a true camping experience
Item Tags:
toy, playmobil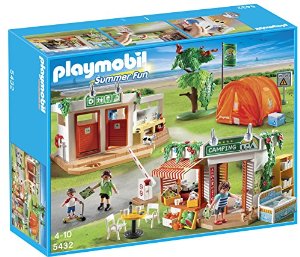 Wish List: Christmas 2014
<< Back To Wish List
---
Item listed by...