Added: 12/16/2013
Sold At:
www.staples.com
Price: $48.99
Description:
* Painted Black tempered glass surface with sturdy Steel metal frame
* Laminated pull out shelf ideal for keyboards or storage
* Dimensions: 30"H x 36"W x 20"D
Additional Info:
$20 cheaper to reserve online and pickup at store. It's $69.99 at the store. Can also ship it for free I believe.
Item Tags:
computer, desk, workstation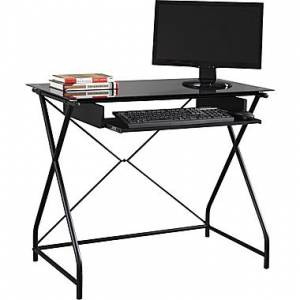 Wish List: Christmas 2013
<< Back To Wish List
---
Item listed by...