Added: 12/14/2009
Sold At:
www.toysrus.com, walmart. target, etc
Price: $7.99
Description:
I don't like to let Nadia play with the Dallas Cowboy potato head that we have, so she is asking for a new one.
Item Tags:
toy, mr potato head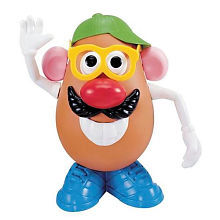 Wish List: Christmas 2009
<< Back To Wish List
---
Item listed by...