Added: 12/08/2008
Sold At: Walmart, Target, Bed Bath & Beyond, etc
Price: $15.00
Description:
I need a few bowls that are a little larger than the standard cereal bowl to eat salad and soup out of. Not a servig dish, just a larger dinnerware bowl. No particular color or patern. Most of my dishes are just white with a black trim.
Item Tags:
dinnerware, bowl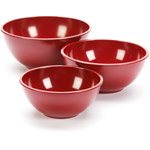 Wish List: Christmas 2008
<< Back To Wish List
---
Item listed by...