Added: 12/01/2008
Sold At: Champs in the mall or online
Price: $30.00
Description:
They have a special right now, 2 shirts for $30. I definitely want the #9 shirt, and they have some other cowboy shirts too. I would get a size small since they are men's sizes. You can also find tons of shirts online.
Item Tags:
t-shirt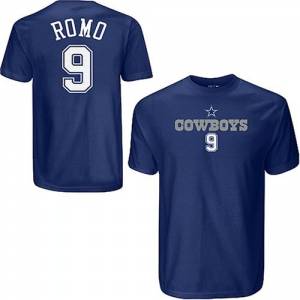 Wish List: Christmas 2008
<< Back To Wish List
---
Item listed by...