Added: 04/10/2021
Sold At:
Retipping.com
Price: $39.95
Description:
This adhesive removing plier is made using highest quality surgical grade stainless steel. It is used to remove bonding adhesive on the tooth without harming the enamel. The adjustable and replaceable metal inserted tip. Visit https://www.retipping.com/ to learn more about dental instruments.
Item Tags:
dental instruments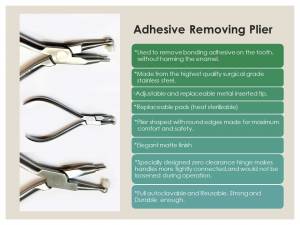 Wish List: US Diamond Dental LLC
<< Back To Wish List
---
Item listed by...